Kleberg County deputies seize cocaine bundles in traffic stop
08/26/2019
Kleberg County sheriff's deputies arrested a 29-year-old man on Saturday after several bundles of cocaine were discovered in a vehicle he was driving in Riviera.

Deputies pulled over a vehicle heading northbound on U.S. Highway 77 for a traffic violation, and were given consent to search it by the driver, later identified as Daniel Almaguer, according to a news release. During the search, deputies found a compartment inside the vehicle that contained several wrapped bundles.
Daniel Almaguer (Photo: Contributed, Kleberg County Sheriff's Office)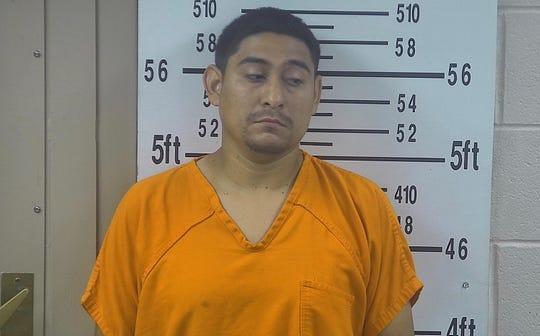 Kleberg County Sheriff's Office deputies seized several bundles of cocaine in a vehicle traveling on U.S. Highway 77 on Aug. 24, 2019. (Photo: Tim Acosta/Caller-Times)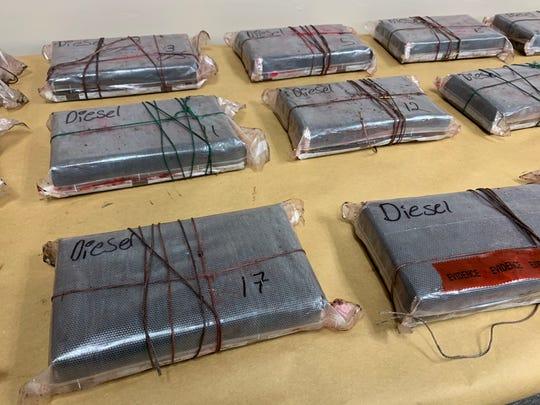 In all, there were 14 bundles of what was later determined to be cocaine, the release states. The roughly 40 pounds of cocaine has a street value of about $1 million, investigators said.
Almaguer was placed under arrest and transported to the Kleberg County Jail. His vehicle was also impounded, and the investigation is ongoing.
His bond has been set at $250,000 for possession of a controlled substance, Penalty Group 1, according to online jail records.
Tim Acosta covers the Port of Corpus Christi, county and city government stories for the Corpus Christi Caller-Times. Consider supporting local journalism with a digital subscription to the Caller-Times.