Communicate With An Inmate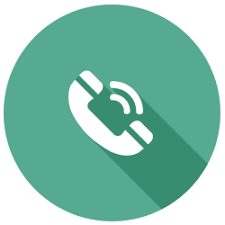 ---
INMATE TELEPHONE COMMUNICATION

Encartele offers two programs to assist with telephone communication with detainees:
Prepaid Collect Calling account: The Prepaid Collect Calling account helps to pay for any calls received from a detainee at the Kleberg County Detention Center. Accounts can be opened or funded Encartele Website. Assistance with an account can be reached 24 hours by calling Encartele at 866-476-6723 or at www.encartele.net
Debit Account Funding: The Debit Account Funding allows money to be added to a detainee's Trust Fund Account. Once payment is received a detainee is then able to use the funds to call any allowed telephone number.
CALL RATES (PER MINUTE)

COLLECT: IN STATE - .31 CENTS
ALL OTHER: IN STATE - .31 CENTS
COLLECT: OUT OF STATE - .21 CENTS
ALL OTHER: OUT OF STATE - .25 CENTS
---
INMATE VIDEO AND MESSAGING COMMUNICATION

DIRECTPAY - ONLINE, OVER THE PHONE, AND KIOSK
Visit City Tele-Coin at www.citytelecoin.com to register an existing account or to setup a new account. Funds can be added through a kiosk located at the Kleberg County Sheriff's Office lobby. Or call 318-746-1114 for live help. Please remember that a DirectPay account allows only the telephone number associated with that account to be called. An APP will need to be downloaded.
VIDEO CALL RATES (PER MINUTE)
.50 Cents
MESSAGING RATES (PER MESSAGE)
.50 Cents
---
SEND MAIL TO AN INMATE
Inmates may receive letters in any quantity, mail is collected and delivered five days per week (Monday through Friday), except on federal holidays. All incoming mail will be opened and inspected in the mail room. To send postal mail to an inmate please follow this mailing address format:
[Inmate's name and PID number is REQUIRED]
[Include Unit location, if known]
Kleberg County Detention Center
P.O. Box 1360
Kingsville, TX. 78363
Prohibited items & Information:
Do not send contraband in letters (combs, cigarettes, stickers, greeting cards with ribbon/glitter/string/beads, and other items deemed inappropriate, etc.). All letters and cards must be written with ink. Any illegal items will be confiscated.
Do not send Polaroid photos, or any photos with a cardboard back are not allowed.
Do not send more than 6 photos in an envelope, photo collages, and photos larger than 5" x 7" are prohibited. Photos must not contain any type of nudity (partial nude or sexually suggestive) and all children must be fully clothed. Photos with hand gang signs, gestures, tattoos, or tattoo art will be rejected.
Do not send cash, money orders, cashiers checks, or any other such item through the mail.
Do not send hardback, leather-bound, or spiral-bound books. Adult magazines are strictly prohibited. All books, magazines, and newspapers must be paperback and be sent via USPS, UPS, or FedEx using well established book stores (Barnes & Noble, Books-a-Million, etc.) or direct from the publisher. Any publications from family, friends, local bookstores, and books from internet sites such as Amazon are prohibited.
Any prohibited items, deemed inappropriate, or contraband will be returned to sender with a mail disposition notice indicating the reason the correspondence was not deliverable. A copy of of the non-delivery notice will be sent to the inmate. Any mail that is not opened (no PID#, name & PID# do not match, inmate no longer here) will not receive a disposition notice. All mail sent to a detainee after they are released or transferred will be returned to the sender.
Receiving Mail from an Inmate
Inmates housed in the Detention Center may purchase stationary, envelopes, and postage stamps through the jail commissary. Inmates are responsible for certified mail postage.