Inmate Visitation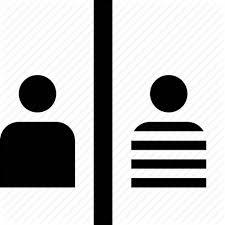 ***VISITATION WILL RESUME ON MONDAY FEBRUARY 28, 2022.***
REGULAR VISITATION SCHEDULE
Visitation privileges will be extended to all inmates, unless revoked by a disciplinary hearing, on the following specified days and hours:
Tuesday:
Males 2:00—3:30 pm
Females 3:30—4:00 pm
Saturday:
Males 2:00—4:30 pm
Females 4:30—5:00 pm
Close Custody and MAX Security inmates has specific time for visit. Please contact the jail prior to visit to determine the visit times for specific inmates.
ISO1 and ISO2 - 1130AM to 1150AM
Section 1 - 1150AM to 1210AM
MO1 - 1210AM to 1230AM
MO2 - 1230AM to 1250AM
Section 2 - 1250AM to 110PM
Section 3 - 110PM to 130PM
AUTHORIZED VISITORS
Authorized visitors will be anyone that the inmate designates to visit him/her, including common law spouses. Visitors will be designated by a visitation list that the inmate will complete.
Minor children of the inmate may be permitted to visit if accompanied by an adult parent, legal guardian or inmates' Attorney. The adult accompanying the minor will be held responsible for the actions taken and conduct of the minor child while visiting. Any act of misconduct, or violation of the rules and regulations of the jail will result in the removal of the minor child from the visiting area. Continued repetition of misconduct will result in visitation privilege of the minor child being terminated. A minor child is a child age 16 and under.
VISITOR IDENTIFICATION
Authorized visitors will need some type of picture ID for identification and will sign a visitors' roster to include the following information:
Signature of Person visiting
Identification number (Texas driver's license, etc.)
VISITATION DURATION
Visitation sessions will be for no less than twenty (20) minutes, regardless of number of persons present at the time of visitation. Inmate will only be removed once for visitation from his/her unit. Not responsible for visitor tardiness or misinterpretation of visitation privileges.
VISITATION RULES
 Visits are a privilege.

 All visits are subject to monitoring and recording.

 Inmates may receive (2) twenty minute visits per week; the week starts on Sunday

 A visitor can only visit the same inmate once per day.

 Visitors may be subject to a criminal warrants check.

 Visits will last 20 minutes.

 Visitors should arrive 30 minutes prior to appointment to check in but no more than 1 hour due
to limited seating in the Visitation Area.

 Visitors arriving late for a visit will have the visit cancelled.

 All visitors 17 years or older, must be registered and possess a valid government issued photo
ID, such as a driver's license, State ID card, or Military Issued ID. Texas Dept. of Criminal
Justice identification card is not accepted.

 Appropriate dress is required at all times, such as but not limited to:

o Appropriate footwear must worn, no bedroom slippers.

o Skin tight / Form fitting clothes are not allowed.

o Any clothing or other items displaying gang-related symbols, themes or colors are prohibited.

o Any clothing containing vulgar or objectionable language or images are prohibited.

o All visitors must wear undergarments at all times.

o No torn jeans with exposed skin above the knee allowed.

o No hats are to be worn in the Visitation Area, unless for medical or religious reasons.

o No pajamas.

o All buttons, snaps, and zippers will remain fastened.

o No see through clothing allowed.

o No tank tops or sleeveless or low neckline shirts/blouses or shirts/blouses that expose
midriff. All shirts/blouses must be up to collarbone area.

o No clothing that exposes the breast/chest area, genitals, or buttocks.

o No clothing by design, or by the manner in which it is worn, allows the anatomical detail of body parts to be clearly viewed (e.g., clothes with holes in inappropriate places, or excessively tight clothing).

o No skirts, dresses, or shorts more than 3" above the center of the knee in length when standing. This applies to all visitors regardless of age.

o Visitation Supervisor is the final authority in determining appropriate dress.

 Visitors and inmates must remain seated at all times during the visitation session.

 Any inappropriate activity will result in termination of your session to include communicating with an inmate the visitor is not scheduled to visit.

 Visitors involved in the following are subject to have visitation privilege suspended for a minimum of 30 days and up to a permanent visitation ban:
o Visitors that create a disturbance or disruption in the visiting process.
o Visitors appearing under the influence of drugs or alcohol.
o Visitors that refuse to show sufficient identification.
o Visitors that act in an inappropriate manner during their visitation.

 Staff can deny, change, or cancel a visit at any time at their discretion.

 Bringing firearms, explosives, alcoholic beverages, narcotics or any controlled substances
including marijuana into this facility is a crime and cause for arrest.