More >
Detention Division
CONTACT THE DETENTION CENTER
Kleberg County Sheriff's Office Detention Center
1500 E. King Ave.
Kingsville, TX. 78363
361-595-8500 x1251
(fax) 361-593-1325
jailbooking@klebergcoso.org
---
The Kleberg County Detention Center is under the direction of Assistant Chief Michael Kohl
Telephone: 361-595-8500 x 1250
Fax: 361-593-1325
Email: mkohl@klebergcoso.org
---
MISSION & PURPOSE OF THE DETENTION CENTER
To deliver detention services and operations necessary for the protection of society, provide a safe environment to the staff working in the building, and maintain the proper well-being of incarcerated persons.
To provide an environment for incarcerated persons in which correction of behavior is possible if the individual so desires. Such an environment shall include the protection of the incarcerated person from victimization within the facility.
To provide an environment for incarcerated persons that maintains the appropriate due process and internal legality necessary to protect an individual's constitutional rights.
To return the offender to society in a condition (physically, mentally, or any other manner) no worse than when the prisoner came into the facility.
To provide the courts, upon request, with information to and in sentencing decision.
To provide the necessary levels of security, appropriate detainee classification, and staff training to safely accomplish the preceding objectives.
---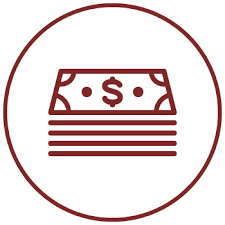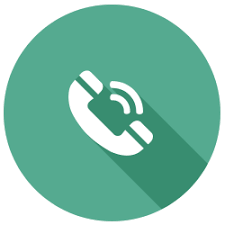 ---
WHAT HAPPENS AFTER ARREST
When someone is arrested in Kleberg County, they are brought to the Detention Center and booked into the jail by the Sheriff's Office. That booking process involves a number of steps that last from a matter of minutes to several hours, depending on the situation.
All experiences start the same – The Kingsville Police Department, Task Force, TAMUK Police Department, DPS, Constables, TABC, and The Kleberg County Sheriff's Office transport prisoners to a protected sally port and door at the jail.
Almost immediately after stepping inside, inmates must stop where jail staff perform a pat-down search to ensure there are no weapons or illegal contraband entering the facility. If there are any injuries, the inmate will immediately be seen by medical staff or taken to the hospital. A comprehensive mental and medical screening is performed by staff.
Inmates are then photographed and fingerprinted on an inkless digital scanner, and the results are immediately sent to the Texas Criminal Information Network and the National Crime Information Center. Those databases allow authorities to access past arrest information and important background details about individuals with prior criminal histories. The booking process of entering person and criminal arrest information begins. After booking the detainee is given 2 free phone calls.
Inmates are placed in holding cells for an average of about 12 hours, but possibly up to 24 hours depending on when they entered the jail. During this time, they can make prepaid or collect phone calls.
Inmates then visit the Magistrate, which provides an independent, unbiased review of complaints of criminal conduct brought to the office by law enforcement or the general public. Magistrates also conduct bond hearings and set bond amounts in instances in which an individual is arrested on a warrant or new arrest charging him or her with a criminal offense. Detainees are given another set of free phone calls after seeing the magistrate.
For inmates who do not bond out of jail, before the inmates are moved out of holding, the Sheriff's Office staff goes through a complex classification process for each person to determine where they will be housed during their stay in the jail and what programs and activities they will have access to. Inmates are classified according to the level of danger they pose based on their jail experience, age, background, criminal history, current charge and gang affiliation. The goal is to have all inmates in general population so they can interact with other individuals as they do outside of jail, but that is not always possible for a variety of reasons.
Once the classification is completed, the inmates are placed into one of the jail's housing options,
Release of an inmate involves a number of steps that last from a matter of minutes to several hours, depending on the situation. Inmates are released when a bond or fine is paid, time served on their sentence, or transferred to another facility.